Kim Kardashian partners with company to help 5k inmates get jobs
Kim Kardashian is working with rideshare giant Lyft to help secure jobs for over 5 thousand inmates after they leave jail.
According to TMZ, the company is working round the clock to get these inmates jobs immediately after they leave jail. This is going on smoothly all thanks to Kim Kardashian's continuous effort at getting these guys out of jail and securing a normal life after prison.
Reports say this new move is a long-term plan in place to make sure those released from prison will continue to get opportunities for years to come.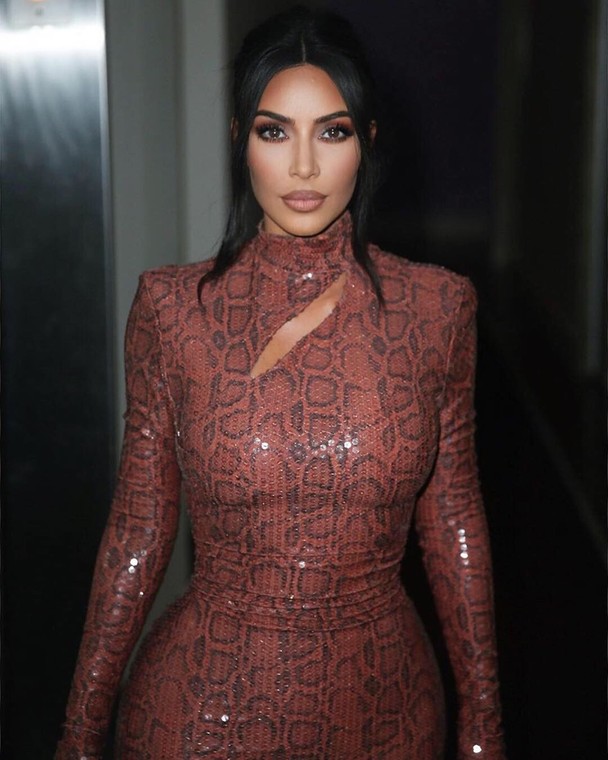 This is coming a few days after her visit to the White House where she had the audience of the president of the United States, Donald Trump and announce her partnership with Lyft. It is no news that Kim Kardashian has been on a campaign to help get inmates who have had a second chance to get out of jail secure jobs and accommodation.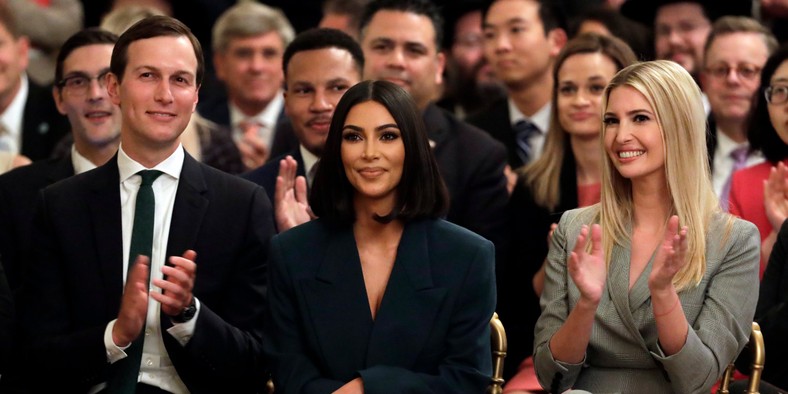 White House senior adviser Jared Kushner and Ivanka Trump, right, sit with Kim Kardashian West, who is among the celebrities who have advocated for criminal justice reform, as they listen to President Donald Trump speak about second chance hiring in the East Room of the White House, Thursday June 13, 2019, in Washington. (AP Photo/Evan Vucci)
A few weeks ago, Kim Kardashian visited an inmate on death row at San Quentin State Prison which kind of got a lot of buzz.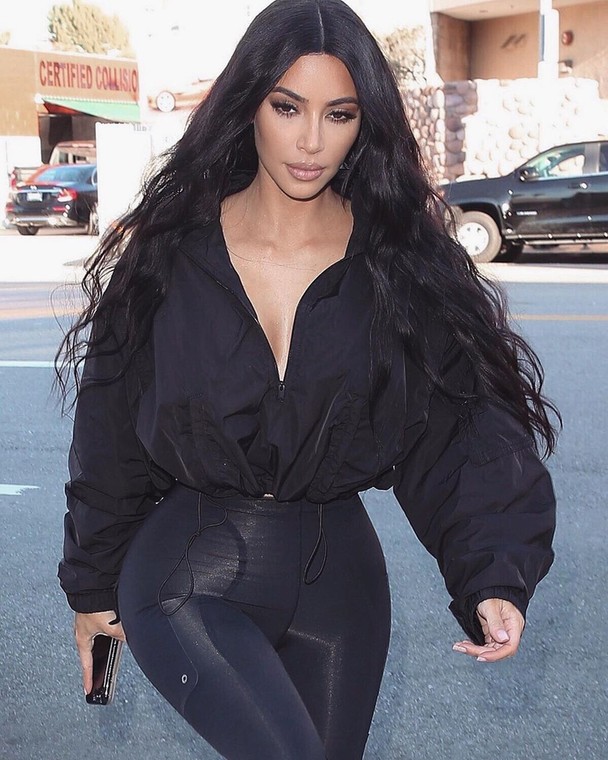 The purpose of her visit is to free an inmate who has been awaiting death since 1983. According to TMZ, 61-year-old Kevin Cooper was convicted of committing 4 heinous murders in Chino Hills, CA in the '80s and sent directly to death row.
Between then and now, the death penalty was suspended, reinstated, there was a gas chamber and then death by lethal injection and all the while Cooper sat waiting to die, always proclaiming his innocence.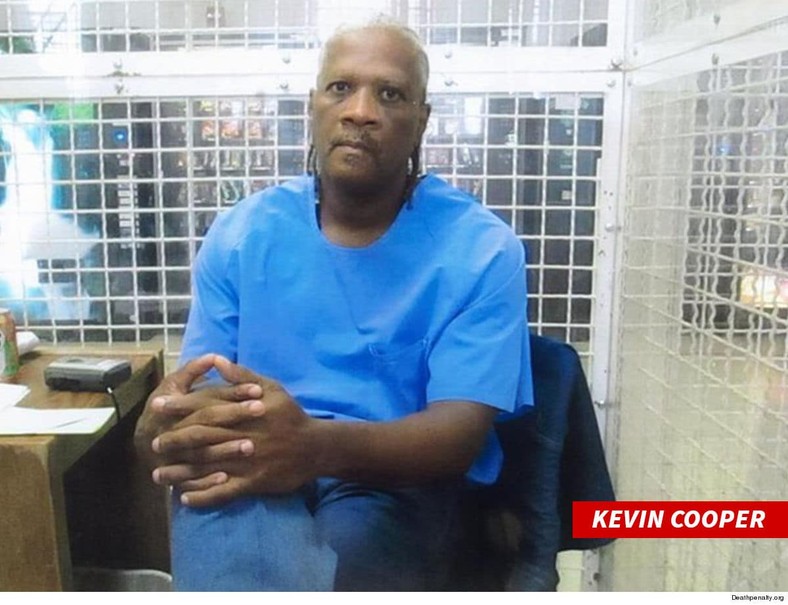 TMZ also reports that Kim Kardashian back in 2018, asked then-Governor of California, Jerry Brown, to look into Cooper's case because it appeared that he was being framed up for the murders crimes.
The then governor ordered for a new DNA test to prove that Kevin Cooper was an innocent man. California's new Governor, Gavin Newsom, ordered additional testing in February 2019. Kim Kardashian decided to visit the prison because she wanted to see Kevin one-on-one. It reported that after chatting with Kevin, Kim believed that he was innocent.
76th Cannes Film Festival Ends with Bang
By Michael Effiong
The colour, the glamour, the style and class of the 76th Annual Cannes Film Festival ends today with a big bang.
Festival de Cannes, the film industry's most prestigious festival will take place at 8:30 pm and will be broadcast live on France 2 and internationally on Brut.
The Jury, presided over by director Ruben Östlund and including director Maryam Touzani, actor Denis Ménochet, writer/director Rungano Nyoni, actress/director Brie Larson, actor/director Paul Dano, writer Atiq Rahimi, director Damián Szifron and director Julia Ducournau, will select the winners from the 21 films in Competition this year.
Actress Anaïs Demoustier, President of the Jury, will hand out the Caméra d'or award to the best first film. Actress Stacy Martin and director Ildikó Enyedi, President of the Short Film and La Cinef Jury, will award the Palme d'or for short films.
Actor Orlando Bloom will hand out the Jury Prize. Actor Song Kang-ho, last year's winner of the Best Performance by an Actor for Broker and actress Zar Amir Ebrahimi, last year's winner of the Best Performance by an Actress for Holy Spider, will award the Best Performance by an Actress and Best Performance by an Actor Prizes respectively.
Actor John C. Reilly, President of the Un Certain Regard Jury, will award the Best Screenplay Prize, while Pete Docter, Creative Director of Pixar Studios, will present the Best Director Prize.
The Festival de Cannes will also be honored by the exceptional presence tonight of legendary filmmaker Roger Corman, who will present the Grand Prix alongside virtuoso Quentin Tarantino.
Finally, the prestigious Palme d'or will be presented by the formidable and inspiring Jane Fonda.
The Closing Ceremony will mark the end of the 76th Festival de Cannes, and will be followed by the screening of Peter Sohn's film Elementary in the Grand Théâtre Lumière.
The 21 films competing for the Palme d'or this year are : Firebrand by Karim Aïnouz, Asteroid City by Wes Anderson, Rapito (Kidnapped)(Kidnapped) by Marco Bellocchio, Les Filles d'Olfa (Four Daughters)(Four Daughters) by Kaouther Ben Hania, L'Été dernier (Last Summer) (Last Summer) by Catherine Breillat, Kuru Otlar Ustune (About Dry Grasses)(About Dry Grasses) by Nuri Bilge Ceylan, Le Retour (Homecoming) by Catherine Corsini, The Zone of Interest by Jonathan Glazer, Club Zero by Jessica Hausner, May December by Todd Haynes, Monster by Kore-Eda Hirokazu, Kuolleet Lehdet (Fallen Leaves)(Fallen Leaves) by Aki Kaurismäki, The Old Oak by Ken Loach, Il Sol dell' avvenire (A Brighter Tomorrow)(A Brighter Tomorrow) by Nanni Moretti, La Chimera by Alice Rohrwacher, Black Flies by Jean-Stéphane Sauvaire, Banel e Adama by Ramata-Toulaye Sy, La Passion de Dodin Bouffant (The Pot-au-Feu) (The Pot-au-Feu) by Tran Anh Hùng, Anatomie d'une chute (Anatomy of a Fall) (Anatomy of a Fall) by Justine Triet, Jeunesse (Le Printemps) (Youth (Spring))(Youth (Spring)) by Wang Bing, Perfect Days by Wim Wenders.
The Closing ceremony, usually a wonderful evening to behold will be broadcast in English and French by Brut.
Renowned Singer, Tina Turner Dies at 83
Legendary singer, Tina Turner, has passed away at the age of 83 after a long illness in her home in Küsnacht near Zurich, Switzerland, Daily Mail reports.
She was known as the 'Queen of Rock'n Roll'. 'With her, the world loses a music legend and a role model,' her representatives said in a statement.
Tina Turner was born in 1939 in Brownsville, Tennessee. She became famous as part of the Ike and Tina Turner duo in the 70s before embarking on a successful solo career, which is one of the most successful of any female performer in history.
She was known as the Queen of Rock 'N' Roll and is survived by three children.
See Full List of 2023 AMVCA Winners
The 9th edition of the African Magic Viewers' Choice Awards (AMVCA) was held today, Saturday, May 20, 2023.
The prestigious event, at the Eko Hotel, celebrated talents in the film world across Africa.
Veteran actress Patience Ozokwor took home the Industry Merit Award for her admirable service to the industry. Jade Osiberu's Brotherhood and Kunle Afolayan's Anikulapo grabbed multiple awards in different categories.
Below is the list of winners:
Best Actor in a Comedy – (Movie/TV Series)
Samuel Perry (Broda Shaggi) –
Best Actress in a Comedy – (Movie/TV Series)
Bimbo Ademoye – Selina
Best Actor in a Drama – (Movie/TV Series)
Tobi Bakre – Brotherhood
Best Actress in a Drama – (Movie/TV Series)
Osas Ighodaro – Man of God
Best Supporting Actor (Movie/TV Series)
Abdisattar Ahmed – Gacal
Best Supporting Actress (Movie/TV Series)
Efe Irele – Four Four Forty Four
Best Short Film
Adeoye Adetunji – Pa Aromire
Best Online Social Content Creator
Elozonam, Kie Kie – Back From The Future
Best Original Telenovela
Mpali
Best Unscripted Original
King Bugar
Best Original Comedy Series
Njoro Wa Uba
Best Original Drama Series
Ricordi
Best Art Director
Wale Adeleke – King Of Thieves (Agesinkole)
Best Costume Designer (Movie/TV Series)
Adeola Art-Alade – The Real Housewives of Lagos (Reunion Episode)
Best Lighting Designer (Movie/TV Series)
Mathew Yusuf – Brotherhood
Best Picture Editor (Movie/TV Series)
Holmes Awa & Daniel Tom – Crime & Justice
Best Sound Editor (Movie/TV Series)
Anu Afolayan – Anikulapo
Best Soundtrack (Movie/TV Series)
Kent Edunjobi – Anikulapo
Best Makeup (Movie/TV Series)
Maryam Ndukwe, Hakeem Effects Onilogbo – Shanty Town
Best Writer (Movie/TV Series)
Sola Dada – Anikulapo
Best Cinematographer (Movie/TV Series)
Loukman Ali – Brotherhood
Best Movie, Southern Africa
Jewel – Elvis Chucks
Best Movie, East Africa
Click Click Bang – Philip Karanja Njenga
Best Movie, West Africa
Brotherhood – Jade Osiberu
Best Television Series
Crime & Justice – Yinka Edward
Best Documentary
Nigeria-the Debut – Nora Awolowo