Kim Kardashian partners with company to help 5k inmates get jobs
Kim Kardashian is working with rideshare giant Lyft to help secure jobs for over 5 thousand inmates after they leave jail.
According to TMZ, the company is working round the clock to get these inmates jobs immediately after they leave jail. This is going on smoothly all thanks to Kim Kardashian's continuous effort at getting these guys out of jail and securing a normal life after prison.
Reports say this new move is a long-term plan in place to make sure those released from prison will continue to get opportunities for years to come.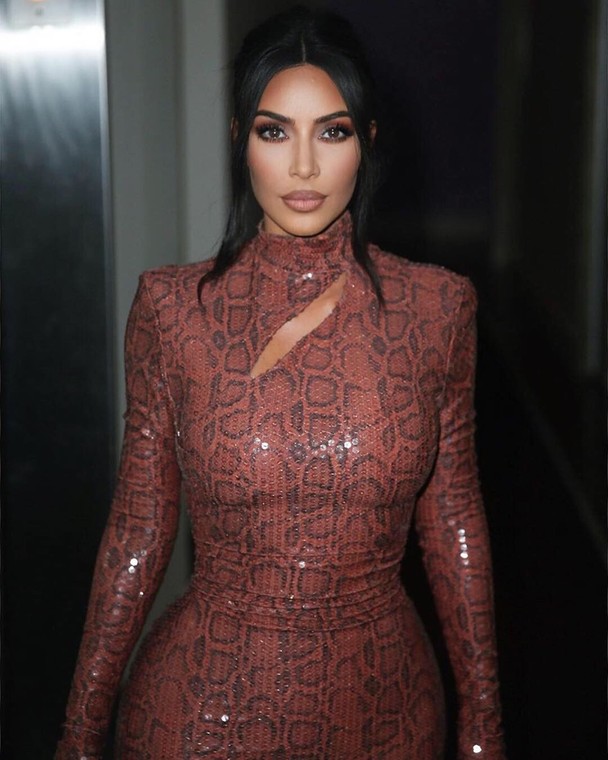 This is coming a few days after her visit to the White House where she had the audience of the president of the United States, Donald Trump and announce her partnership with Lyft. It is no news that Kim Kardashian has been on a campaign to help get inmates who have had a second chance to get out of jail secure jobs and accommodation.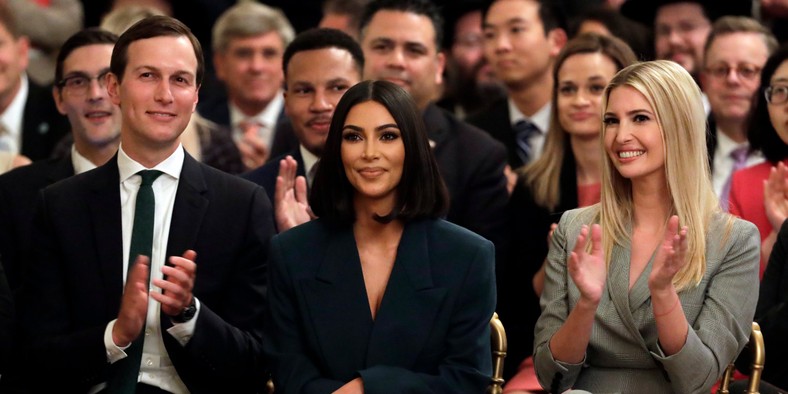 White House senior adviser Jared Kushner and Ivanka Trump, right, sit with Kim Kardashian West, who is among the celebrities who have advocated for criminal justice reform, as they listen to President Donald Trump speak about second chance hiring in the East Room of the White House, Thursday June 13, 2019, in Washington. (AP Photo/Evan Vucci)
A few weeks ago, Kim Kardashian visited an inmate on death row at San Quentin State Prison which kind of got a lot of buzz.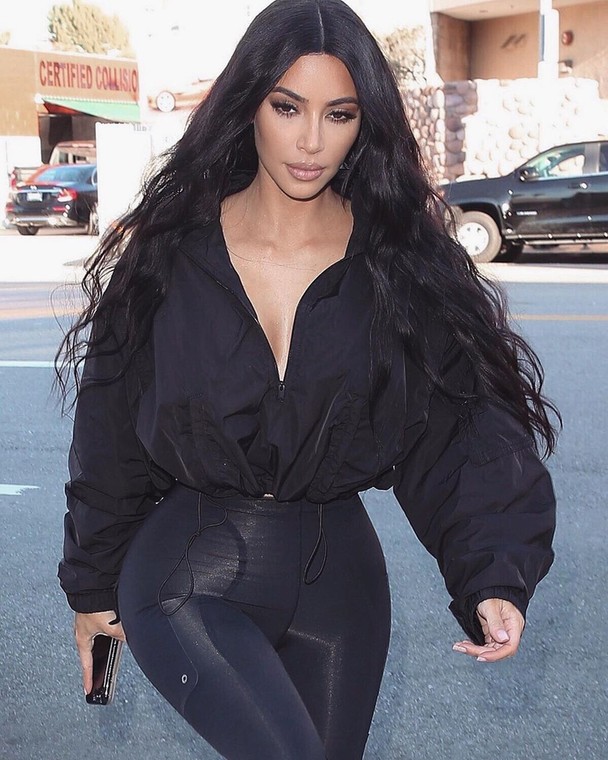 The purpose of her visit is to free an inmate who has been awaiting death since 1983. According to TMZ, 61-year-old Kevin Cooper was convicted of committing 4 heinous murders in Chino Hills, CA in the '80s and sent directly to death row.
Between then and now, the death penalty was suspended, reinstated, there was a gas chamber and then death by lethal injection and all the while Cooper sat waiting to die, always proclaiming his innocence.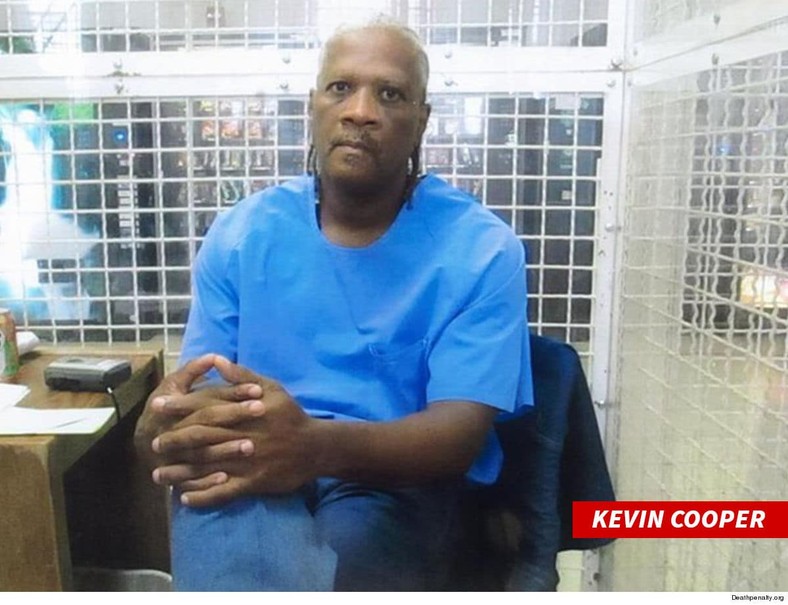 TMZ also reports that Kim Kardashian back in 2018, asked then-Governor of California, Jerry Brown, to look into Cooper's case because it appeared that he was being framed up for the murders crimes.
The then governor ordered for a new DNA test to prove that Kevin Cooper was an innocent man. California's new Governor, Gavin Newsom, ordered additional testing in February 2019. Kim Kardashian decided to visit the prison because she wanted to see Kevin one-on-one. It reported that after chatting with Kevin, Kim believed that he was innocent.
Mohbad: Ikorodu 'Cultist' Threatens to Kill Naira Marley
By Eric Elezuo
A man, who identified himself as Obama, in a viral video, posted by Ogunsuyi Kehinde David @kennywhite234, has threatened to kill Afro hip hop singer, Naira Marley, if he comes to Ikorodu.
The man, who appeared pissed off at the burial site of Mohbad, and said to be cult leader, was seen issuing death threat at Marley in company of other equally aggrieved young people. They accused the musician of being responsible for Mohbad's tragic death on Tuesday.
It is imperative to note that ever since the death of the 27 year-old singer was announced, the internet has been awash with accusations of culpability against Naira Marley. They said he knows one or two things concerning the death.
Recall that Mohbad and Naira Marley were once part of the same music family. Mohbad, a young rapper, was signed to Naira Marley's record label called Marlian Records. However, things between them turned sour, and they went their separate ways in 2022. There were hints of trouble before their split.
Mohbad had posted messages on social media, suggesting that he felt threatened and was having problems with Naira Marley and his team. He even shared photos from a hospital bed, claiming he was assaulted. This made people wonder if there were issues between them.
While many suspected that their disagreements might have played a part in Mohbad's tragic death, there is no concrete evidence to confirm this.
Furthermore, the exact details of what happened between Mohbad and Naira Marley are still sketchy but nonetheless the music community is sad and it appears their anger is directed at the "Soapy" crooner.
Apart from the Ikorodo threat, Naira Marley has received condemnations and more concerning the death of Mohbad.
Mohbad, who died on Tuesday, was hurriedly buried on Wednesday, less than 24 hours after his death.
More will surely be heard concerning the death of Mohbad in the days ahead.
Watch video here:
https://twitter.com/kennywhite234/status/1702056550750101794/mediaviewer?mode=profile
Rema Wins Best Afrobeats at MTV Video Music Award
Nigerian music star Divine Ikubor, popularly known as Rema, emerged winner of the first Best Afrobeats award at the MTV Video Music Award in Newark, New Jersey, United States of America Tuesday.
Rema won for his collaborative effort with International star Selena Gomez on the record 'Calm Down.'
Organisers of the show unveiled the best afrobeats category in the 2023 edition.
Rema's 'Calm Down,' was nominated alongside Burna Boy's 'It's Plenty,' Davido feat Musa Key's 'Unavailable,' Ayra Starr's 'Rush,' Libianca's 'People,' Wizkid feat Ayrra Starr's '2 Sugar,' and Fireboy DML's 'Bandana.
Popular Nigerian Artiste, Mohbad Dies at 27
Nigerian artiste, Ilerioluwa Oladimeji Aloba, aka MohBad, is dead.
The former Marlian record signee reportedly died on Tuesday at the age of 27.
Music executive Ovie shared the sad news on his X page #Ovieo on Tuesday evening.
"Confirmed. MohBad is dead. Sad, sad day," he tweeted.
Rapper Olamide, who also confirmed the sad news on X tweeted, " Damn! MohBad," his tweet simply read.